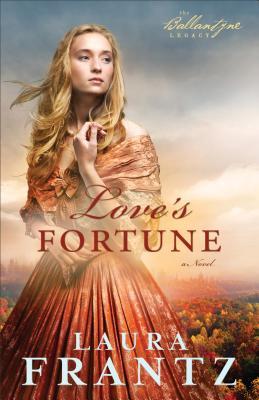 Rating:
5 out of 5 stars
Back Cover:
Sheltered since birth at her Kentucky home, Rowena Ballantyne has heard only whispered rumors of her grandfather Silas's vast fortune and grand manor in Pennsylvania. When her father receives a rare letter summoning him to New Hope, Rowena makes the journey with him and quickly finds herself in a whole new world--filled with family members she's never met, dances she's never learned, and a new side to the father she thought she knew. As she struggles to fit in during their extended stay, she finds a friend in James Sackett, the most valued steamship pilot of the Ballantynes' shipping line. Even with his help, Rowena feels she may never be comfortable in high society. Will she go her own way . . . to her peril?
The Positives:
Even though this was the third book in the series, it could definitely stand alone.
The cover of this book is gorgeous, also!
Wren was such an interesting character to read about. She was so out of place in New Hope, but she was always kind to everyone she met. I felt for her with all her new surroundings and the expectations that were placed on her.
Her relationship with James Sacketts reminded me of Sybil and Branson in Downton Abbey. He was below her in class and it would be unsuitable for them to marry. He was a very memorable character. He was stoic on the outside and very emotional on the inside.
But Wren and James romance wasn't the only one in the book. There was also Izannah and Malachi. Even though their romance wasn't the center of the book, it was a big part of the story.
I loved the setting in Pennslyvania. And the since the Ballantynes owned a big part of the riverboat industry, there was some information on that.
The Negatives:
Nothing.
Overall:
This was a lovely book and I highly recommend it!
I have included a special video that was provided by the publisher. It's on the making of the Love's Fortune's cover. Please watch it!
I received this book for free from Revell in exchange for my honest review.