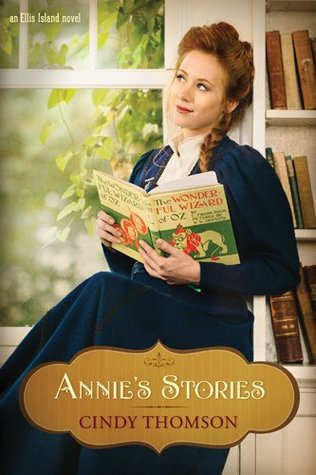 Rating:
5 out of 5 stars
Back Cover:
The year is 1901, the literary sensation The Wonderful Wizard of Oz is taking New York City by storm, and everyone wonders where the next great book will come from. But to Annie Gallagher, stories are more than entertainment—they're a sweet reminder of her storyteller father. After his death, Annie fled Ireland for the land of dreams, finding work at Hawkins House.
But when a fellow boarder with something to hide is accused of misconduct and authorities threaten to shut down the boardinghouse, Annie fears she may lose her new friends, her housekeeping job . . . and her means of funding her dream: a memorial library to honor her father. Furthermore, the friendly postman shows a little too much interest in Annie—and in her father's unpublished stories. In fact, he suspects these tales may hold a grand secret.
Though the postman's intentions seem pure, Annie wants to share her father's stories on her own terms. Determined to prove herself, Annie must forge her own path to aid her friend and create the future she's always envisioned . . . where dreams really do come true.
The Positives:
I loved this book! I totally related with Annie in regard to her stories.
I didn't get into this book right away, due to some skeptic reviews other people had about another book the author wrote. But once I did get into it, I fell head over heels in love with the characters.
I love everything Irish, so Annie and her lovely red hair and stubborn streak really made me love her.
I am a writer and I LOVE books and that aspect of the book was wonderful.
Stephen was so sweet! He loved books and was nice to everyone he met. He sounded like my kind of guy; American, dark hair, and loves books. He always wanted what was best for Annie, but he did make mistakes.
Annie was a bit headstrong sometimes. She thought she was able to take care of herself, and that managed to put her in a few potentially dangerous situations.
Annie believed that God cared nothing about her and abandoned her. It took until almost the end of the book before she finally realized she was wrong.
The Negatives:
Sometimes I thought that Stephen could be a bit more assertive and masculine. But it wasn't a big downer for this story.
Overall:
This book was amazing and I highly recommend it!
I received this book for free from Tyndale House in exchange for my honest review.